My three biggest investing mistakes
Posted at 6:23am on 1st May 2020
#Noragretz
They say experience is the best teacher. I would disagree – experience can be a cruel teacher, the type that keeps you behind after class when it was actually your friend that was talking. The best teacher in my view is other people's experience. Why make the mistakes yourself when you can hear about how someone else has made them and avoid the pain entirely? So that's why I've decided to write this article. 
I love investing and analysing companies and markets, but there are instances where I get it wrong – I am only human after all. One of my favourite fund managers is a man called Terry Smith who runs Fundsmith – a fund management company focused on delivering superior investment performance at a reasonable cost. Each year he holds a shareholders meeting (for all the people who are invested in the fund) and each year he talks about the excellent investments he has made as well as the investments that maybe didn't work out quite as well as he thought they would. This year the meeting was held in January at Central Hall Westminster. It's quite a long video, but gives great insight into his particular style of investing and is probably more useful than watching another episode of whatever series you are currently binge watching on Netflix (you can watch it here).
Now whilst I have nowhere near as much experience as Mr Smith, I have decided to share the knowledge and experience I have in the hope that it may help some of you. When it comes to my investing, I am generally more skewed towards equities. This is because I have quite a high appetite for risk as I am still (relatively) young and I have a fair bit of disposable income to utilise. When investing in companies I would say about 70% of my investments are 'safe'. My 'safe' companies show historically strong earnings/revenue growth, have consistently paid out some sort of dividend and maintain good profit margins. The remaining 30% of my equity investments are a bit more… exciting shall we say. I am invested in some companies that have never made a profit, but I am keen on their long term growth stories. As I always say – with investing there is an element of risk and you may not get back all the money you have put in. So yes, there have been some instances – particularly with my more 'exciting' investments where I have seen my investment drop in value and I have had to revisit the decision I initially made to buy them. Making mistakes is part of life I suppose, but the important thing, as I said at the start, is to learn from the mistakes you make. I've listed three investing mistakes I have made below:
Buying Quiz: Quiz is a women's retail clothing business that was founded in Scotland in 1993. I was originally very keen on the company because they had been showing good revenue growth, even though they were still loss-making. They also occupied a special space in the market of not quite fully high end, but affordable fashion. The 'fast fashion technology' model they adopted was also appealing, allowing them to manage inventory in an efficient manner. However, I should have recognised that there was far too much competition in the industry and their strategy of buying up more retail space was not sensible in the current climate. I thought their management team would focus a lot more on increasing their online presence, but this turned out not to be the case. Now a competitor that is flourishing in the UK clothing market (and a company I probably should have bought instead) is Boohoo. They own Pretty Little Thing (and other great brands) and it is a brand that has great appeal for its target market. They are very on trend with what young people want to wear and the level of social media penetration is impressive and has been helped by collaborations with a range of celebrities and influencers. Luckily buying Quiz was one of my earlier investments and I didn't actually put a lot of money in, but on this occasion I lost a whopping 98% of my invested capital.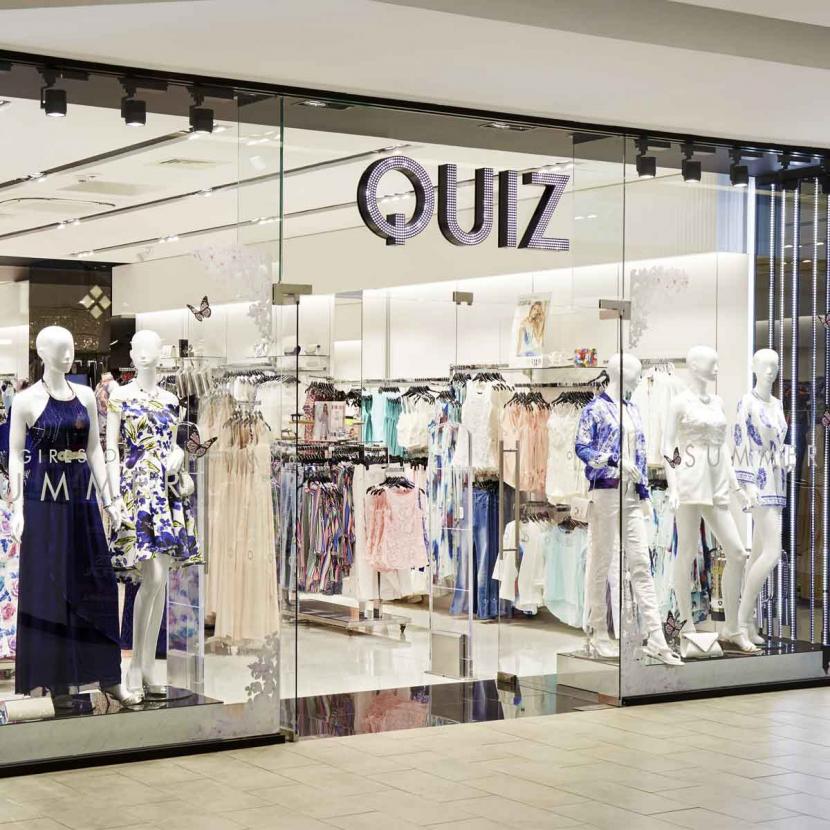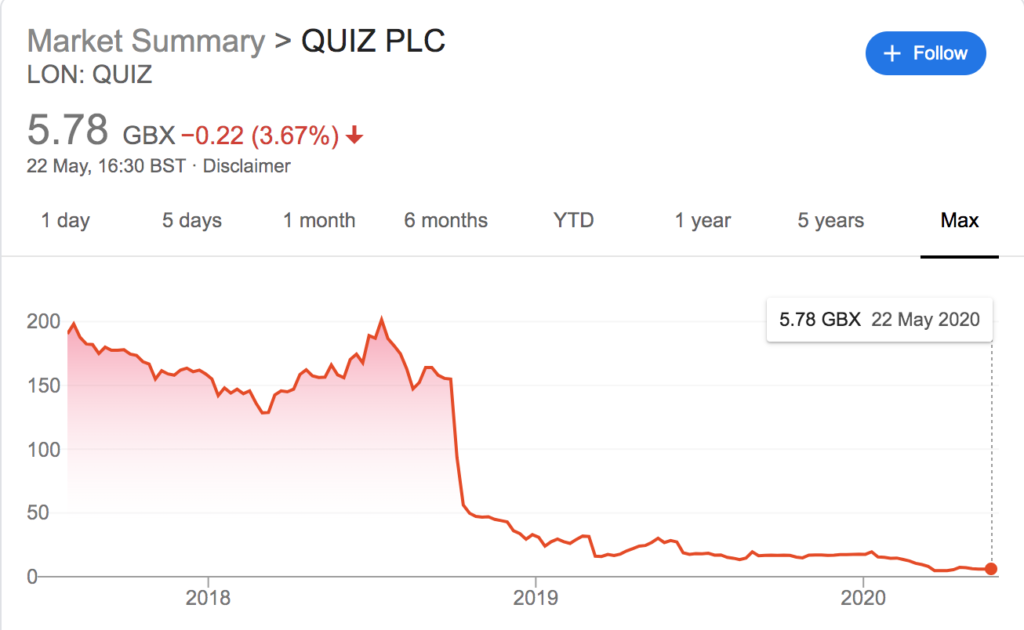 Selling too early: BTG were an early stage medtech company that were involved in developing treatments for liver cancer. I had looked into some of the trials that had been carried out and they were promising. After talking to analysts in the area I found that they were ahead of the game with regards to the stages they had reached in their developments. They had developed x-ray imageable microscopic glass beads loaded with a targeted anti-cancer drug placed directly in the liver (see video below for explanation). Medical/pharma companies can be difficult because they can make losses for a long time as they invest in drug trials etc and only recoup the money once a successful trial occurs and the treatment can be sold at scale. I loved the company and what they did and saw promise in their innovative treatment. At this point I was quite new to investing in early stage companies and allowed other people's opinions to sway me. I saw that someone else (who I thought was far more knowledgeable than me) was selling their stake and so I soon followed suit because the share price had dropped. However, I now know that when you have conviction in an idea you should use a drop in the share price to buy more, not sell! A few months after I sold out, BTG was acquired by Boston Scientific and I missed out on the profits of the acquisition. 
Not starting early: This is definitely the biggest mistake I've made when it comes to investing because the earlier you start, the earlier you can take advantage of compound investing (watch my introduction to investments tutorial here to find out more about it). Basically the earlier you start investing, the more your money has time to grow and for the interest that you make to also gain interest. This can result in very high returns over the long term. If I knew what I know now a decade ago, when I got my first proper job at 18 I would've started putting money each month into investments like mutual funds and just allowed compounding to build my asset value. Most of the time it's not about timing the markets, it's about time in the market. That is why I started this blog – to make more people aware of how important investing is and to get them to start as early as possible.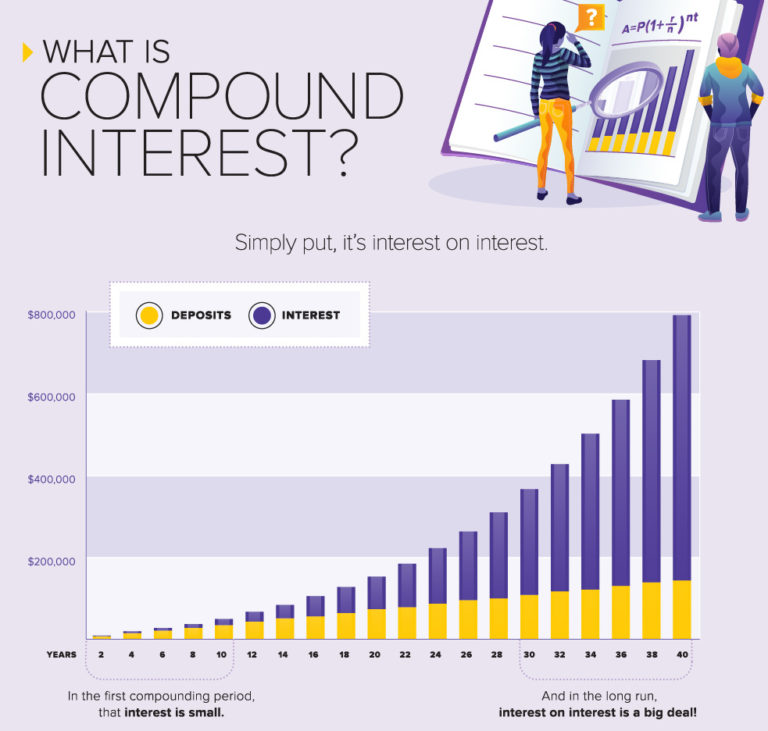 Despite all the mistakes I've made, I still have a healthy portfolio that continues to generate returns and grow my capital (even in the midst of an economic downturn!). The main message is to start investing as early as you can – even if you get things wrong it is all about learning from it and refining your investment process so you don't make the same mistakes in future!
Disclaimer: The mention of specific stock names is not a recommendation to deal.