Meet The Founder Series – Flora & Curl
Posted at 9:53pm on 27th April 2020
In this series of blog posts I will be interviewing people who have invested in themselves and their ideas to create successful businesses. Today we meet Rose Ovensehi – founder of Flora & Curl.
I love all things natural hair and I love seeing people invest in themselves and their visions and bring them to fruition. Rose Ovensehi has done exactly that. Flora & Curl is now a thriving business with strong customers bases in both the UK and US, catering to demand from people with dry, textured hair. Rose and I met in 2017 after I modelled for the Curly Treats Festival (an annual natural hair event) and came across her products. I instantly fell in love with them. I also admired Rose's dedication – she would travel down from Birmingham on the train with a big haul of Flora & Curl products to sell in London and she was clearly very motivated to make the business a success. She has now been featured in the Forbes 30 under 30 list in the retail & ecommerce category. Rose talks about investing in her business and her progress in this interview.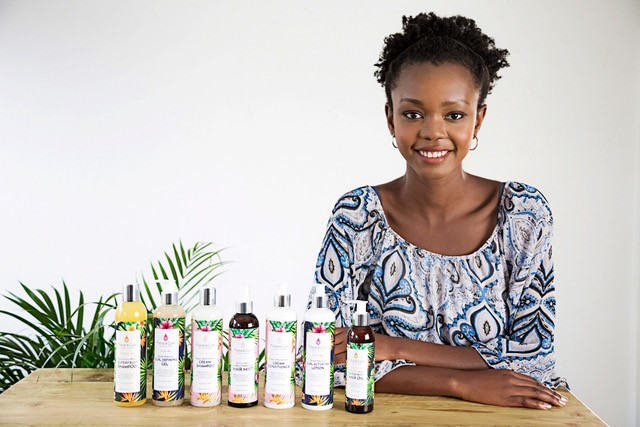 How did the idea for Flora & Curl come to you and how did it all start?
I felt that I have always been a creative, and I craved wanting to create (something). Starting a Youtube Channel to record, edit and share my natural haircare journey in 2011 was the first step in that direction. It allowed me to share my passion for people, connection and for me to activate my visual creativity while I was in study. Although I enjoyed my studies (I still have a passion for all things Geography and Economics related) I knew that I equally desired a creative outlet. I enjoy learning about the world and different cultures, about ingredients, their sources, their uses and their benefits (both ancient and current). I'm a researcher at heart, and it was just about putting all of it into practice.
There's nothing like really embracing who you are, and wanting others to feel the same way too. I wanted to create not only a brand, but a journey. I wanted it to say ''Hey, I care for you, and I care about your hair and what goes into it. I understand your healthy hair journey.'' I used my homemade creations because I enjoyed making recipes from scratch with various raw ingredients, but I also knew their benefits and versatility.
I wanted Flora & Curl to communicate the beauty of (our) nature. My natural hair reminds me of a beautiful flower. It's delicate, but water it, feed it right and it will flourish. I read a poem that stated something along the lines of ''my hair grows upward toward the sun'', and I felt incredibly inspired by the beauty of my hair. My vision is of the prettiest flowers/plants of the earth. Our natural hair is expressive and beautiful. I wanted to use products that would remind me of that everyday.
My slogan for the blog is to invest in myself, others and assets. Along this journey how have you done that?
I am trying to strike a balance between caring for my mind as well as for what my mind can create. When you're well-rested and you feel good about yourself, you are in a more fulfilled place to give. I like reading books on entrepreneurship, money management and running business as well as self-help guides that teach me how to be a better person, a better leader and a listener. I endeavour to ensure that I am treating myself with kindness, through journalling, meditating and exercise. I am subscribed to a number of helpful blogs through Feedly and I try my best to limit digital activity and to be more present.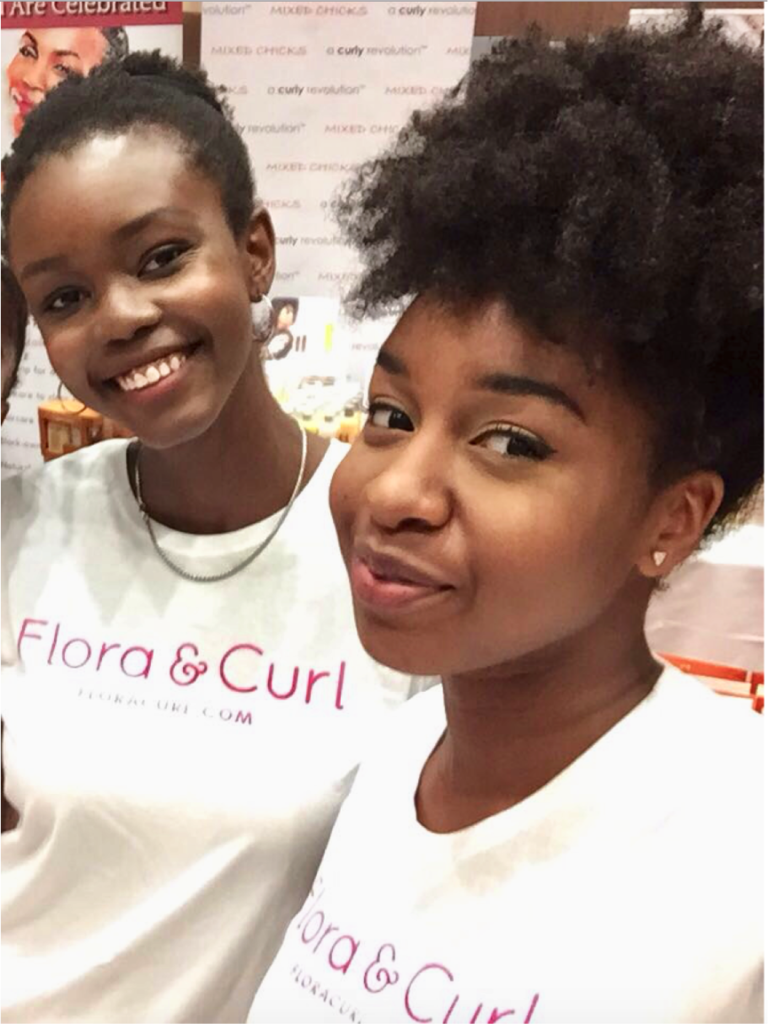 What are the three top tips you would give to anyone who wants to start their own business?
Don't stop pushing for what you believe in, and trust in your (brand's) value proposition. Connect with your customers and give them a clear understanding of how you intend to make their lives better or add value to their lives. Provide them with a guide, and always be willing to answer (and ask) questions.
A favourite quote is by Seth Godin, "Great marketers don't make stuff. They make meaning. More than ever, we express ourselves with what we buy and how we use what we buy. Extensions of our personality, totems of our selves, reminders of who we are or would like to be.'' A blogger put it rightly: ''A brand is not just a story about your company – it's a story that makes people feel a certain way about themselves. When people decide to buy from you, what is the story that they tell themselves about their decision? How does buying from you (instead of from a competitor) make people feel? Do they feel smart, pampered, efficient, savvy, loved? There's no single "right" answer, but your brand needs to have an emotional connection with your customers that makes them feel better – not about you, but about themselves.''
My favourite product is the Flower Garden Hair Butter – it smells divine and leaves the hair well moisturized. What do you find is your best selling product and do you know why?
Our current best-seller is our Sweet Hibiscus Curl Activation Lotion, next to our Curl Defining Gel. Our customers love styling their curls, as it can happen more often than shampooing or conditioning. They love the results of our stylers and our plant-based ethos, which can be quite hard to find on the market.
Looking back, are there any things you would have done differently as a business owner?
I probably would have not doubted myself as much so that I could really propel the vision. Other than this, every experience has been a learning experience that I can use to start another venture or take a different path. It has been rewarding to run a start-up and I am grateful for the learning experiences.
You can find Rose's products at www.floracurl.co.uk and follow her brand on Instagram @floracurl