Meet the Founder: Khalia Ismain
Posted at 9:07pm on 26th June 2020
In this series of blog posts I will be interviewing people who have invested in themselves and their ideas to create successful businesses. Today we meet Khalia Ismain – founder of Jamii.
This year more so than ever we have seen a heightened awareness of systemic racism and the barriers that black business owners face. Jamii is a discount card and discovery platform, making it easy for you to find and shop at the best of independent black-owned businesses in the UK. It was launched in August 2016 by Khalia Ismain and she is on a mission to make shopping at black-owned brands as seamless and instinctive as any other. Jamii has been featured in the Metro, Forbes, gal-dem and other publications and I personally am very excited to see how the business continues to grow and develop. 
How did the idea for Jamii come to you and how did it start?
I had the idea back in August of 2015, but it wasn't until March 2016 that I began putting things in place. My sister Courtney has played a part in the business since the beginning. She set up the social media pages and newsletters initially and since October last year she has been taken on as a full time employee and deals with all our partner relationships, written content and lots of other things! I have hired some more staff including two full timers and a web developer who is a freelancer. Next week we will be taking on a social media freelancer and the week after that a PR freelancer – we are growing the team quite organically and accessing expertise in an affordable way at the moment.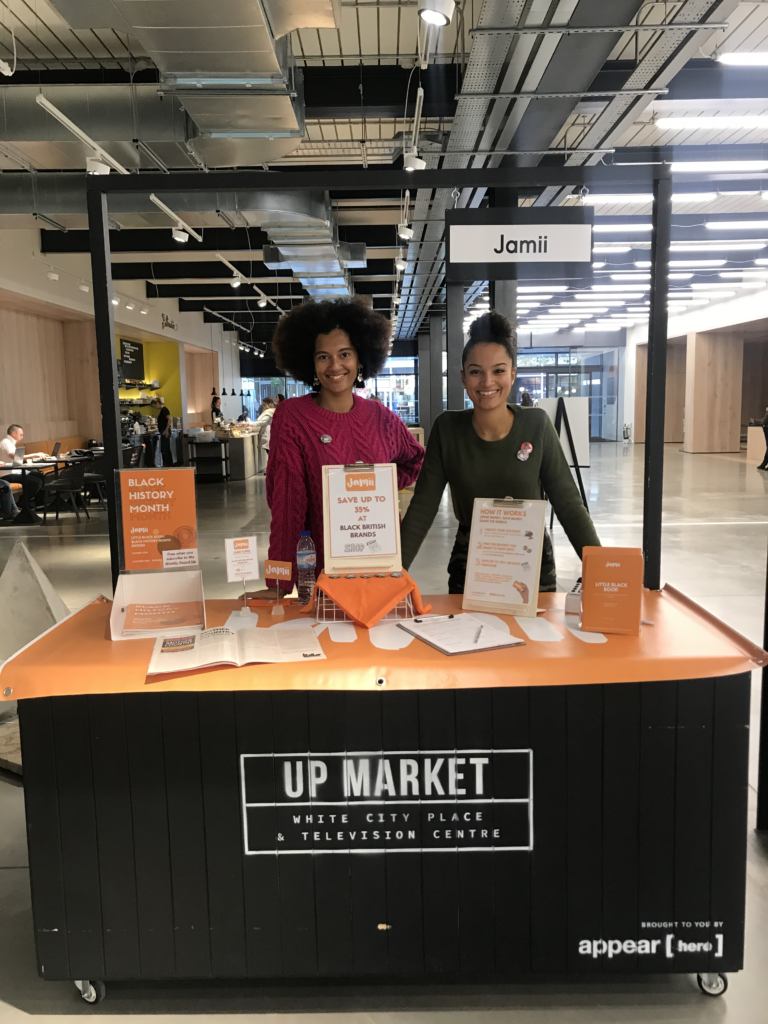 My background is that I studied PPE at Manchester University and was originally really into politics, but fell out of love with it the more I learned about it. I always had a sense that the world was not as it should be as there was a lot of injustice and some things that just seemed plain unfair. At university I had the opportunity to learn about social enterprises and building businesses with purpose at the heart so that as it grows, the impact grows as well. After I graduated I spent three months in Kenya as part of the international citizenship programme and interned with entrepreneurs to consult and give insight to help them think about things in a different way. We worked with very talented entrepreneurs who just needed more guidance about structural aspects of their business and the execution – which was always the hardest part. I had the idea for Jamii before I went to Kenya and after I had worked out there for a while consulting all these entrepreneurs, I was excited to put my own business plan into action. The first step was to see if businesses would be interested in working with me – I had to reach out and they could have just laughed me out the door! After getting a list of black businesses and messaging them on Instagram, I had a 25% success rate in terms of responses. Those that did respond had lots of good ideas for me and they introduced me to other people as well.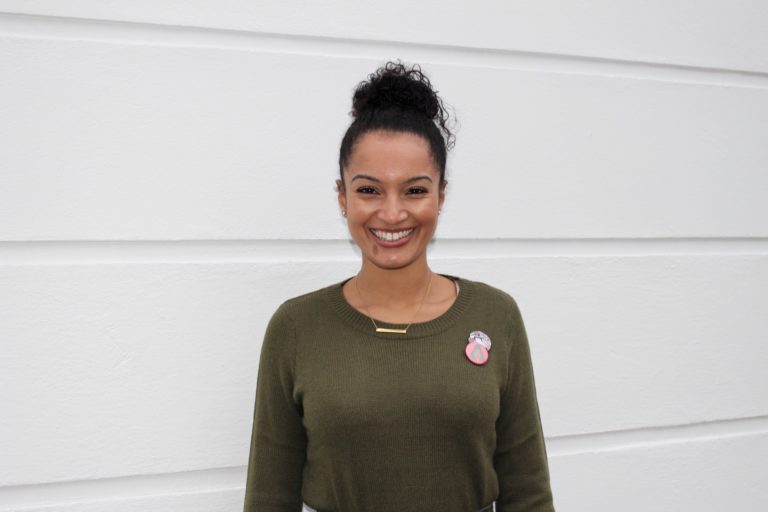 My slogan for the blog is to invest in myself, others and assets. Along this journey how have you done that?
I have always invested in myself in terms of knowledge – I love reading and learning new things. Until very recently when the business began to get a lot busier, I was able to read lots! I make it a point of duty to consciously put myself in situations where I can learn more. Self care time is also key. I have a bubble bath once a week and never miss wash day. I also make sure I have time for myself – going for walks etc. 
In terms of investing in others, I always had really good managers who believed in me and taught me what it means to manage a person well. Whenever I work with/hire someone for Jamii I make it something that is really mutually beneficial. It should never be a one way thing where people work for us and don't get anything back. There was one example where we took on a graphic designer who was my sister's friend from school. We gave her lots of work to do that she was ultimately able to include as part of her portfolio at uni. The important thing for me to establish is how can we make sure the situation works for you and you are also learning. We also look to hire employees from a diverse range of backgrounds.
For Jamii, I invested all my own money into the business to help make it a success. I have always tried to be strategic with my spending in the business and you really do get out what you put in. I have always been a saver and I saved all the money up myself, using Excel spreadsheets to stay on track with my spending. Marketing the business takes up the most money and if you are not careful you can spend crazy amounts without getting much in return.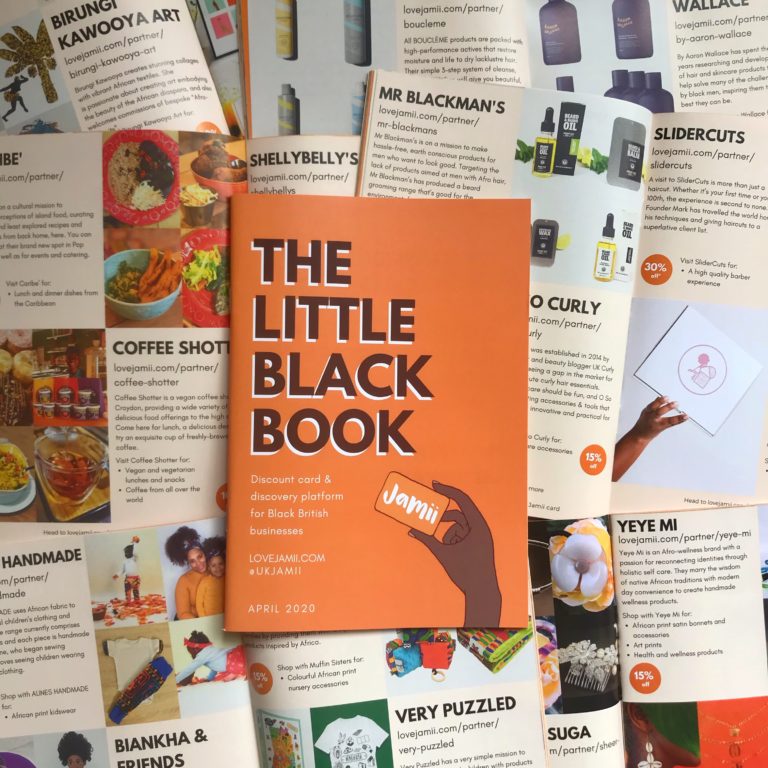 What are the three top tips you would give to anyone who wants to start their business?
Create a post-launch plan – I rushed through everything to get to launch because I was afraid if I stopped working then I may not start again and just give up. A day after the launch I had no idea what I was doing and there was no forward plan around marketing for the first few weeks – would we use influencers? What was the strategy to get people to use the card? All the thoughts up until then were around starting the business but with no idea on how to actually run it.
Google everything – The information you need is always out there! You can also reach out to other entrepreneurs but if people don't have time you can use your own resources. 
Just focus on what you need to do and not what you would like to do – Early on you realise a lot of assumptions about your business or service will be proven wrong. Don't spend money on things that you don't need.
What products on the website have you found tend to sell most?
Haircare has the most demand! This is the case for a number of reasons. Firstly it tends to be a thing that people want to experiment with a lot. Also within the black British brands we have on the platform, the most well known ones are from the haircare industry. When you think of things you really want to be black owned, haircare is definitely up there. Candles also tend to do really well! There is an amazing banana bread candle that I have been trying to get my hands on for ages and it is always sold out. 
Looking back are there any things you would have done differently as a business owner?
Definitely the post-launch plan I mentioned before and I also would have told myself to calm down a bit. I rushed everything because I was afraid if I stopped then I wouldn't start again. However, I have proven to myself that if I do stop to take a break I will come back potentially even more productive. The important thing is to go with your flow and then you don't need to force things if the energy isn't there, because if the passion is then you will definitely come back when you're fully charged.
What final thing do you want readers to know?
We recently got a new feature on the website called 'shop direct' where you can place the order through the Jamii website instead of being redirected to our partners' websites. This give us more of a sense of what is going on so we can improve the work we do for our partners. When we have had it up and running for a few months we will be able to aggregate the data and share it with them to help them make more insightful business decisions. For example you could see that deep conditioner tends to sell really well in November, or that certain types of branding working better for e-commerce. Business owners are doing a lot of this stuff blind and we want to make the data more readily available. 
With the introduction of Black Pound Day, set up by So Solid Crew member Swiss World to empower the black community, Saturday 27th June is now officially dedicated to directing all spending towards community-owned businesses. It will become a monthly initiative to focus the mind on shopping with Black British brands. You can get your own Jamii card here and get involved in investing in black businesses!